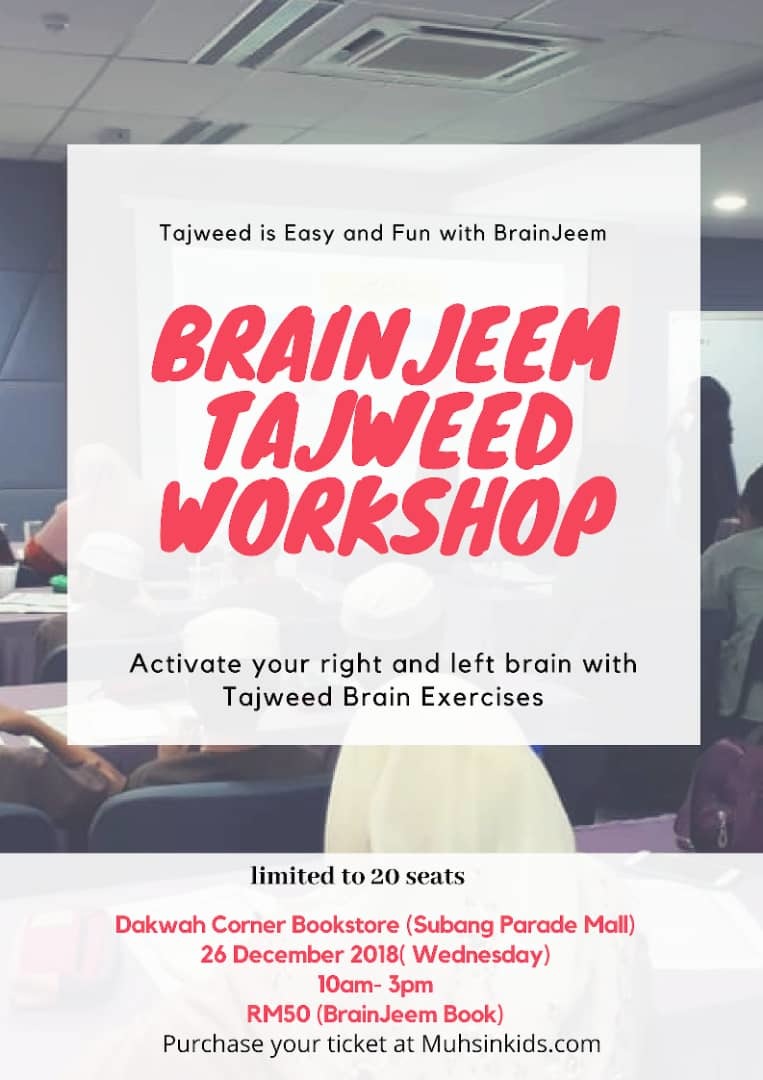 BrainJeem Tajweed by Nurliyana Baudin
Join us to perfect your Tajweed knowledge. You will be guided on how to identify the Tajweed rules correctly and to pronounce the letters accurately. BrainJeem Tajweed helps you track your progress throughout the workshop until you are able to identify Tajweed rulings in the glorious Quran with easy and fun ways.
Date:26th December 2018 (Wednesday)
Time: 10am-3pm
Venue: Dakwah Corner Bookstore, Subang Parade
Language: Malay and English
Fee: RM50
BrainJeem is ready to help teachers and students progress in identifying Tajweed rulings of the Quran in easy and fun ways. This is meant to achieve desired learning outcomes.
The more you recite and practice

the more rewards you gain.

the more knowledge you will be getting in sha Allah
the stronger you are in your recitation

the faster your are achieving the fard ain
Should we hasten towards the best way of recitation?
Yes if we can...why?

we want to recite the way How Prophet Muhammadﷺ recited
---