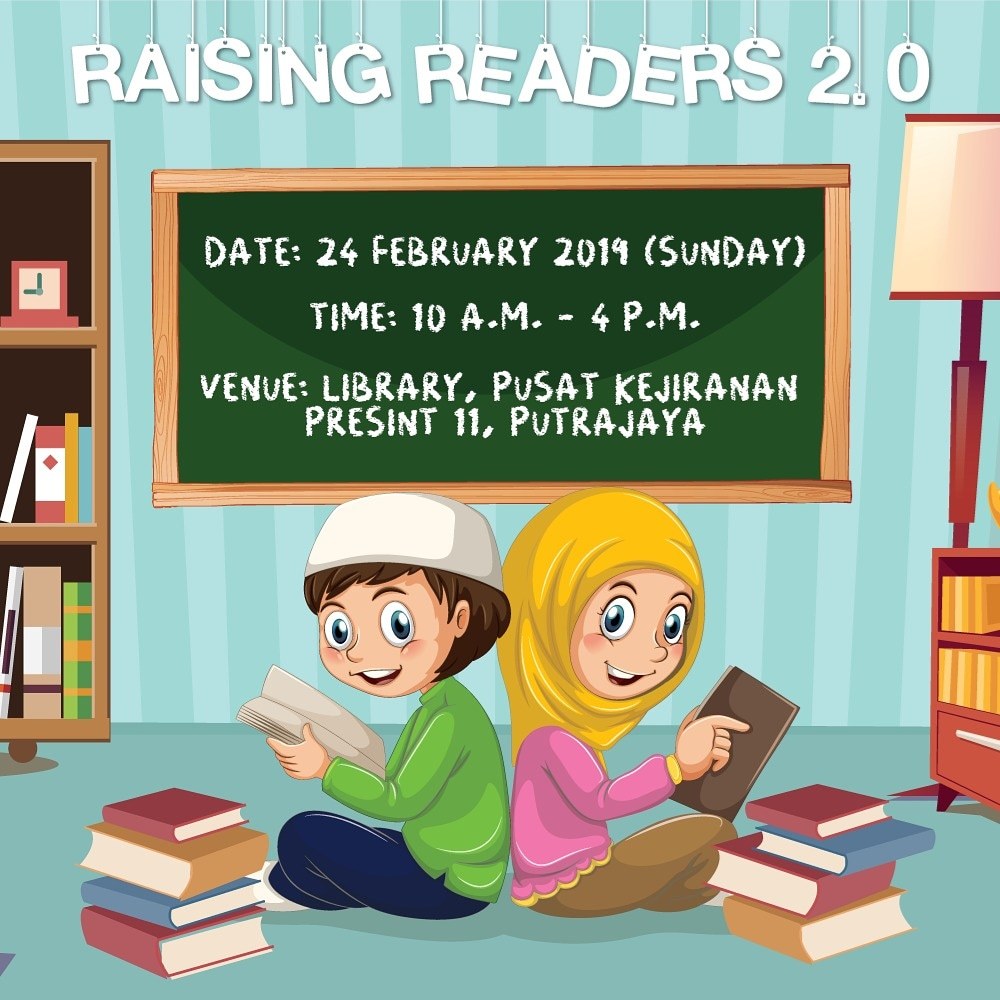 Raising Readers 2.0
Mommies and Daddies..
.
.
Do you wish your child to grow as an avid reader? Who loves to read and learn voluntarily, without the need to be pushed all the time?
.
.
Or, do you wish to teach your young child to read and write, but people keep telling you not to introduce books to your child.. It is harmful to your child..?
.
.
Or you simply love to read to your child, because you can see the benefits and positive effects on your child. But you wish to learn more on how to read to your child, so that it helps to develop his language and literacy skills?
.
.
And..did you know..?
.
.
A joint position statement of the IRA (International Reading Association) and the USA's NAEYC (National Association for Education of Young Children) states:
.
.
"Learning to read and write is critical to a child's success in school and later in life.
One of the best predictors of whether a child will function competently in school and go on contribute actively in our increasingly literate society is the level of which the child progresses in reading and writing.
.
.
Although reading and writing abilities continue to develop throughout the life span, the early childhood years - from birth through age eight - are the most important period for literacy development."
.
.
"Failing to give children literacy experiences until they are school age can severely limit the reading and writing levels they ultimately attain."
.
.
Which means, the work of raising an avid reader starts from the birth of a child. Does this mean we have to teach ABC to our children since they are babies?
.
.
To have a clue about this, let's look at one of the reasons of establishing the position statements by IRA and NAEYC - they realized that many adults use inappropriate teaching practices that are ineffective for young children:
.
.
"Teaching practices associated with outdated views of literacy development and/or learning theories are still prevalent in many classrooms. Such practices include whole-group instruction and intensive drill and practice on isolated skills for groups or individuals. These practices, not particularly effective for primary-grade children, are even less suitable and effective with preschool and kindergarten children."
.
.
So what is appropriate? 😬 Let's explore and discuss about this with us, on 24th February 2019 (Sunday) from 10 am to 4 pm, at Library of Pusat Kejiranan Presint 11, Putrajaya.
.
.
We will share and look into:
.
.
✔️ Teaching Children to Read and Write: What is appropriate for each age group?
.
.
✔️ Selecting Books: 8 things to consider when you buy books for your child (choose only the right ones! 😍)
.
.
✔️ Reading with Your Child: How to read with your child so that it helps to improve his ability to speak, understand and read/write? 😊
.
.
Not only that!
.
.
We will share on
.
.
✔️ How to raise a Qari from home, and
.
.
✔️ How to develop your child's phonological awareness skill with QuranOn

✔️How to motivate your child to read Quran with proper Tajweed by using Brainjeem Tajweed
.
.
It will be an interactive, hands-on learning kind of workshop, in sha Allah. 😍 Knowledge is key. Knowledge is power. Let's raise avid readers, and let's do it with knowledge, biiznillah. 😍
.
.
Book a seat by purchasing the ticket from muhsinkids.com. (click link in bio). Limited places available, so be quick ya! 😍
.
.
Only RM45 per pax.
RM80 if you register for 2 pax.
.
.
20% discount for the purchase of our products (Muhsin Kids/QuranOn/Brainjeem Tajweed) on that day (for participants).
.
.
Note: If you wish to bring along your child, there will be a fee of RM20 per child. A trained carer will be taking care of your child, and conduct a few activities while you are in the workshop.
---